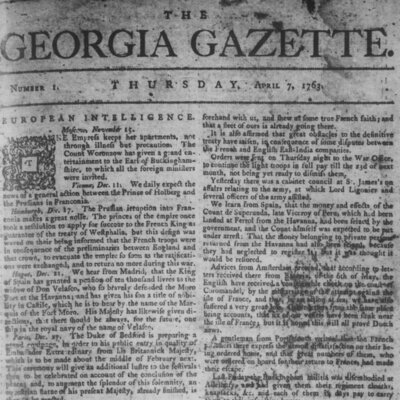 "Covers Dixie Like the Dew"
"Covers Dixie Like the Dew"
A History of Newspaper Journalism in Georgia
Since their inception in 1763, newspapers in Georgia have printed a first draft of the history of the state and its people. More than just a mirror of society, print … journalism has also been an influential voice in the state's affairs and helped shape Georgia's view of itself. Over time, Georgia's newspaper industry diversified and increasingly came to reflect the different identities and beliefs of its people.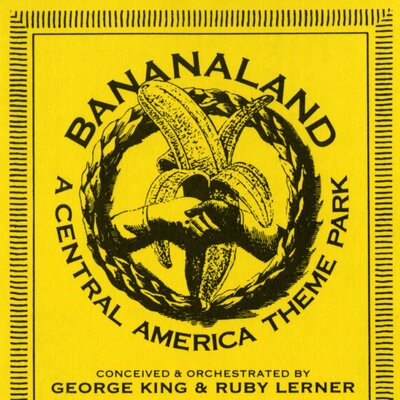 On Stage and Off
On Stage and Off
Theater in Georgia
From small stages to big screens, Georgia's theaters have played an important role in the state's economic and cultural development. Beginning with vaudeville theater … in the nineteenth century, this exhibit explores the productions, performers, and venues that shaped Georgia's theatrical history.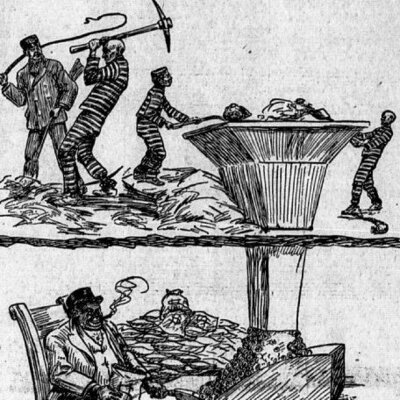 The New South and the New Slavery
The New South and the New Slavery
Convict Labor in Georgia
In the aftermath of the Civil War, Georgia's convicts were leased to private companies that forced them to perform backbreaking labor under brutal conditions. Reformers … abolished the practice in the twentieth century, but racial inequality and physical abuse have remained common features of the state's penal system.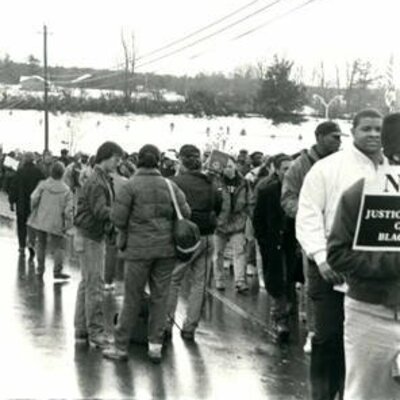 Race and Reckoning in Forsyth County
Race and Reckoning in Forsyth County
1912-2020
Throughout the fall of 1912 in Forsyth County, white "night riders" terrorized and attacked their Black neighbors until nearly all 1,098 of them had fled. The county … remained overwhelmingly white until the late 1990s. This exhibit explores the county's fraught history of racial tension, its rapid population growth since the 1970s, and its increasing diversity in the early twenty-first century.